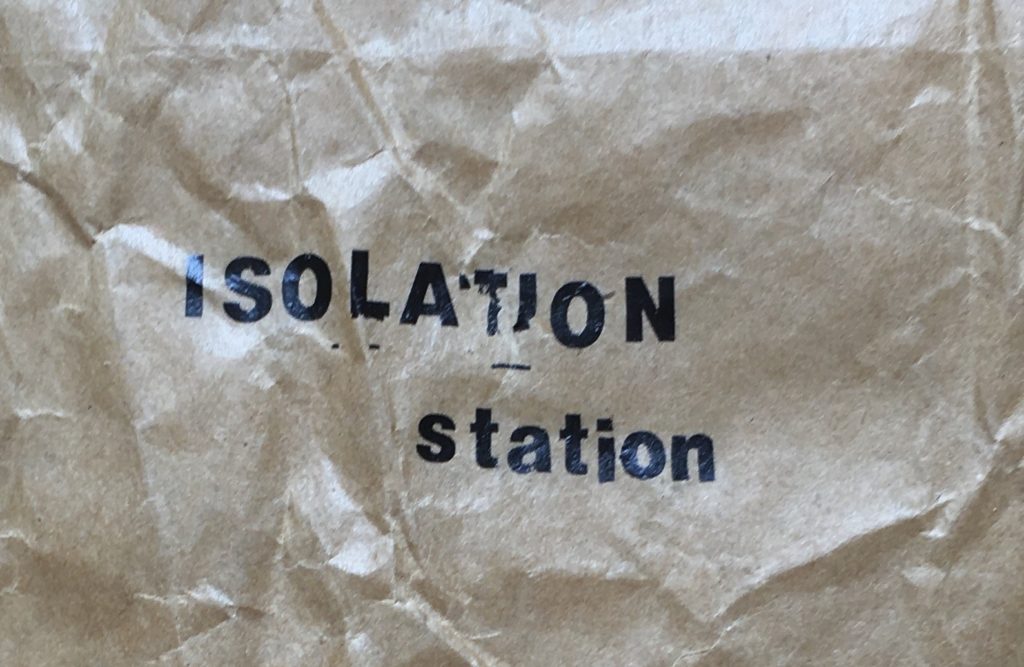 Isolation station is a new series of pamphlets from Raw Art. Made from re-used grocers paper bags – collected in 2019 from the fruitsellers by the tube.
A collection of memories – a short story – a photograph – a toothbrush – a poem – slogans – photos – diatribes – manifesti – small pieces of cardboard
i.e.
something from the art lockdown cabin [fever].
Note from October – I still haven't sorted these. They may be part of the Raw Art Ruckus box instead.